HOW A NATURALISTA BOUNCES BACK FROM THE GYM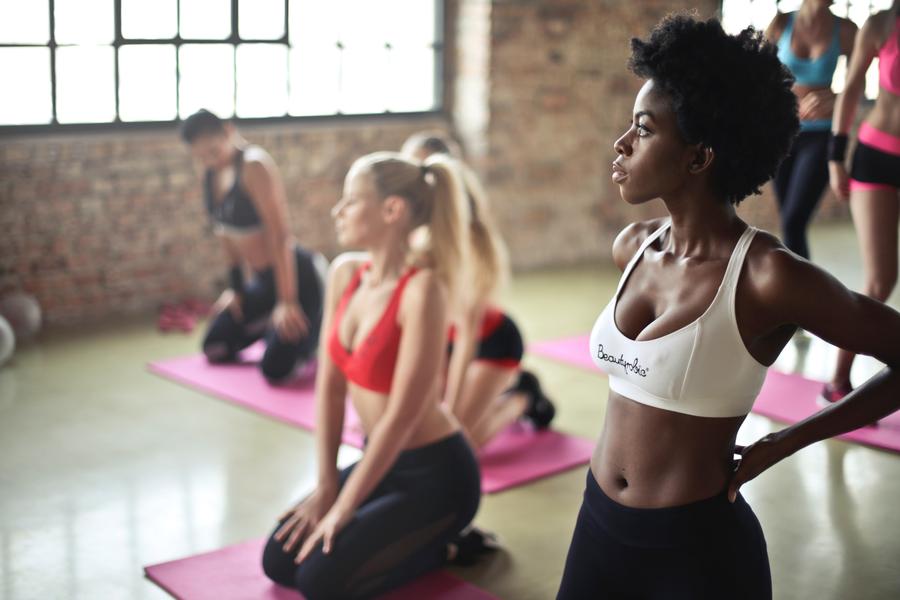 It's time for a heart to heart, girl. Be honest. How many times have you skipped the gym altogether in favor of maintaining your hair style? Too many times to count. We've been there, done that. Times have changed, not to mention Naturalicious has got your back. 
This year is all about living your best life, and we're trying to be snatched. (Can I get an AMEN!) You know it wasn't a good workout unless you've got those darling, little sweat beads on your forehead. So, done are the days of living around our hair. Today we welcome the gym glow. 
Here are 4 tips for breaking a sweat and bouncing back like it's nothing:
Skip the shampoo
Obviously, not every time; but try to limit your shampoos to once a week. It will cleanse the dirt and salt, but keep the moisture. Sweat is already drying enough so we have an option that is great to help avoid drying out your natural hair. The Naturalicious Moroccan Rhassoul 5-in-1 Clay Treatment is our go-to because It's clarifying, nourishing, and moisturizing. It's not harsh like a normal shampoo and also does the work of a leave-in conditioner. 
Keep a list of go-to styles
Some styles are easier to pull off after the gym. For some, a wash n' go gets the job done, for others it's cornrows or french braids. The point is to work your "weekly hair cycle."
For example:
Day 1 - twist out
Day 2 - refresh of said twist-out.
Day 3 - half-up/half-down
Day 4 - wash n' go using the Step-1 Moroccan Rhassoul 5-in-1 Clay
Day 5 - a braid or two
Day 6 and 7 - top knots or messy buns.
You get the idea. Only you know your schedule and the styles that work best for you hair.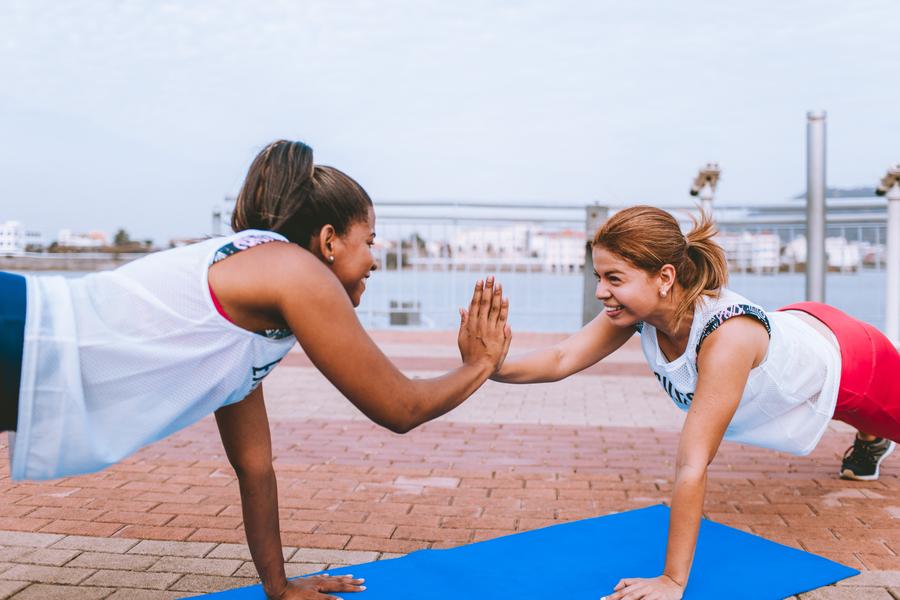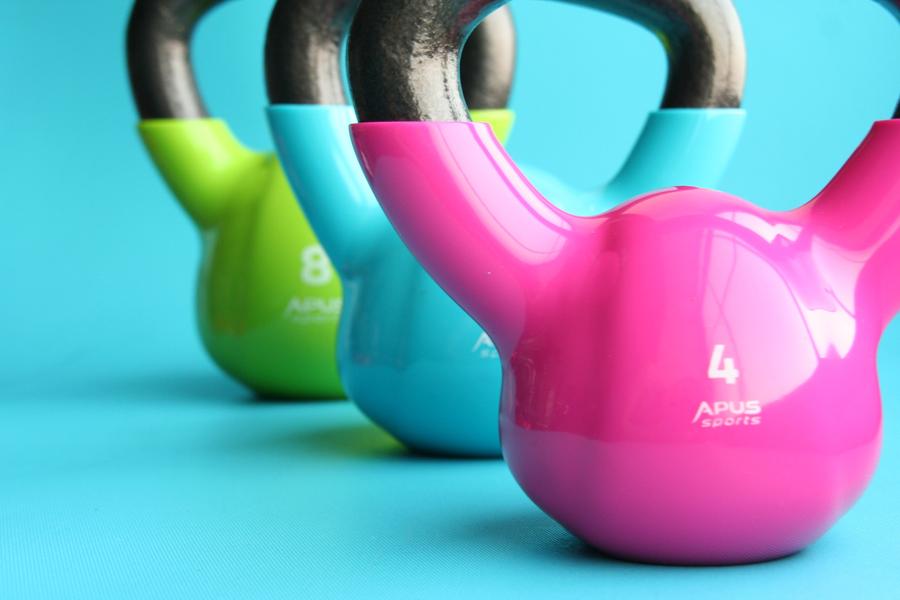 Don't be afraid to be tied down
Use a silk scarf to tie your hair down. Depending on how long your hair is, you can put your hair in a tight top-knot or low-bun and wrap it. Pay special attention to those edges. The scarf acts as a barrier between your scalp and the sweat. Once you hit the locker room, blow dry your edges on the cool setting. You'll seal your hair's cuticle layer that opened up due to sweat. 
Deep Condition
This isn't a new concept to many of us. Deep conditioning is so important, yet it can be so difficult to stick to a routine. When it comes to keeping a workout schedule and maintaining healthy hair, deep conditioning is a priority. The sweat and increased number of washes can quickly lend itself to dry, brittle hair. Deep conditioning weekly protects the hair by providing a temporary seal of moisture and nutrients.
The Claymates behind Naturalicious want you to minimize the time and frustration with your hair and maximize your life. Exercise is key to living a healthy, happy, and fulfilled life. We're here to make that easier. 
Our Deluxe Travel Clutch is the perfect gym accessory for walking into the locker a hot mess (literally) and walking out looking like Claymate of the Year! It includes everything you need for a 30-min wash n' go.