DON'T LEAVE THE HOUSE WITHOUT THIS

As we gear up for spring and try to get back control of our chapped lips, flaky hands, and dry hair, we find ourselves in survival mode, literally. With the Coronavirus COVID-19 running rampant we are washing our hands like crazy and using hand sanitizer when a sink is not available.
This wreaks havoc on our hands, so we turn to our trusty Cocoa Shea Luminous Body Butter for relief. Whether you are protecting against viruses, working in a restaurant where you have to wash your hands constantly, living in a dry climate, or just want to stay moisturized no matter what, we're breaking down the reasons why we can't live without our Cocoa Shea Luminous Body Butter!
1. Ultra hydrating and anti-aging
When your hands start to get that tight feeling, our Cocoa Shea Luminous Body Butter is the "go-to". Packed with tried and true ingredients like deionized water (the most pure and moisturizing ingredient on earth), vitamin E, shea butter, and cocoa butter your skin will drink it up and stay moisturized for hours on end. Shea butter is known for its anti-inflammatory and anti-aging properties, while simultaneously restoring elasticity. 
2. Thicka than a snicker, but lightweight. 
The rich formula was created to moisturize the ashiest of knees but not leave you feeling greasy. We can't have you leaving a trail every time you touch something!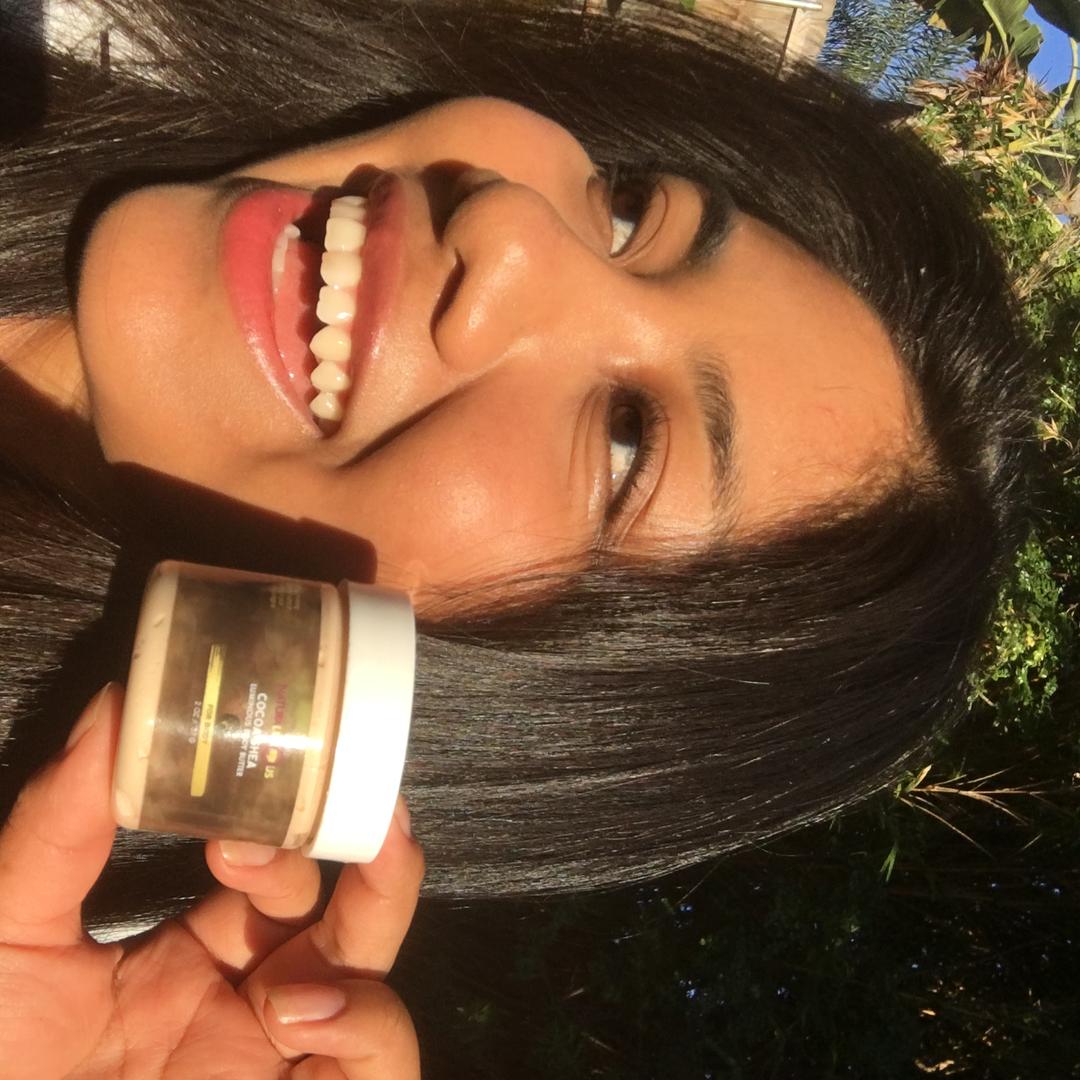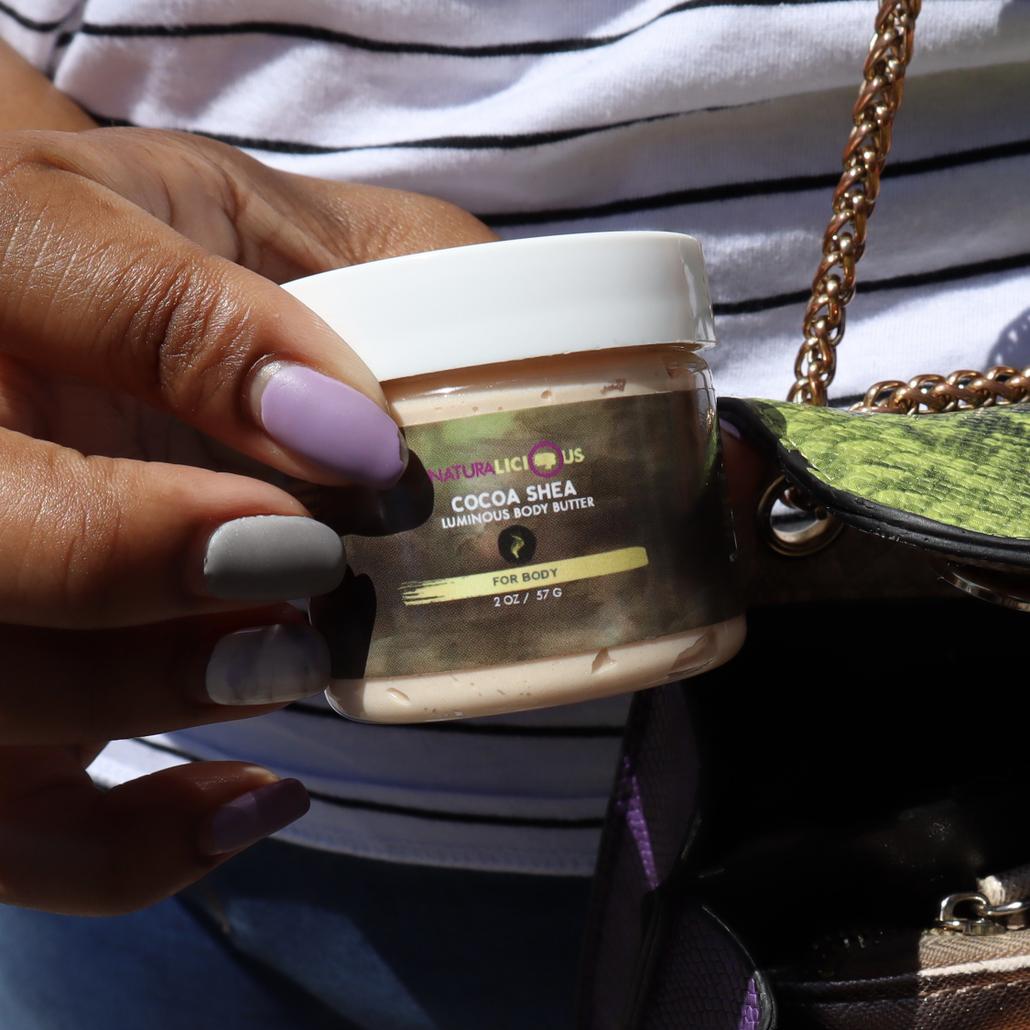 3. Lasts a lifetime
One of the best things about this body butter is its longevity. The thick texture and essential ingredients make way for a smooth application. A little goes a long way:  seriously, it will last you longer than you'd ever expect. The travel size is perfect for fitting into your purse and using it as frequently as you wash your hands. Where other hand lotions run out, ours stands the test of time.
4. That glow
As you know, all of our products are multitasking. In this case, the body butter both moisturizes and offers an enhanced glow. The gold specs provide a subtle shimmer that reflects sunlight and your skin will glow as if it's lit from within.
Skin in need of a moisture boost? Get your Cocoa Shea Luminous Body Butter here!