VACATIONING WITH NATURAL HAIR MADE EASY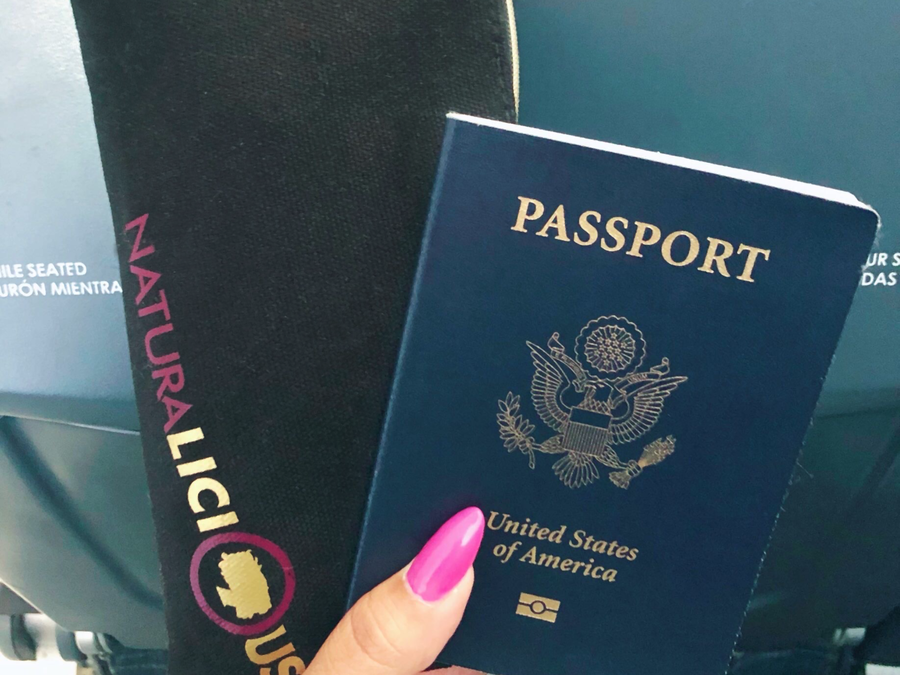 I don't know about you but when I go on vacation I have to stunt on 'em! Everything has to be on point, from my outfits to my makeup, and ESPECIALLY my hair. You know we need that big hair energy! But, I digress. One of the hardest parts of packing is choosing your hair and makeup products, trying to make it all fit, all while keeping it under 50 lbs. The thing is, travel hair doesn't have to be hard or overwhelming. So, we gon' keep it cool, calm, and collected.
Here are 4 tips when planning your next vacation:
Coming in Clutch
Our travel clutch is perfectly sized for carry-on or checked bags -- with the cutest zip-up clutch and 2 ounce containers that will have you flying by TSA without a hitch. The travel clutch conveniently includes step-1, 2, 3, aaaaannnddd The Heavenly Hydration Grapeseed Hair Mist. That's a wash n' go, a sleek style, and a refresh all in one teeny bag. Take it with you to the beach, in-between activities, and for an evening touch-up.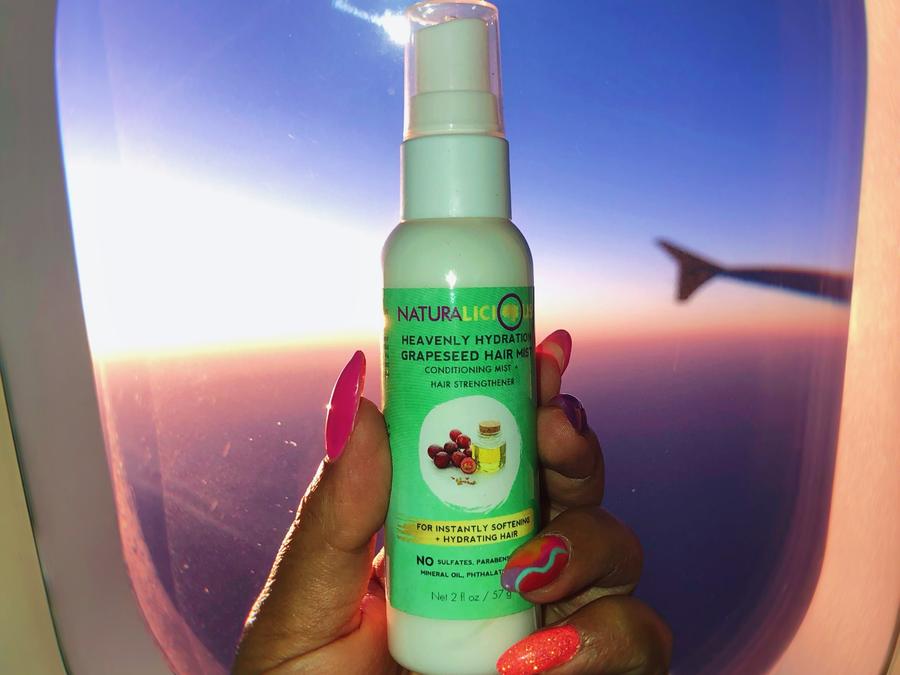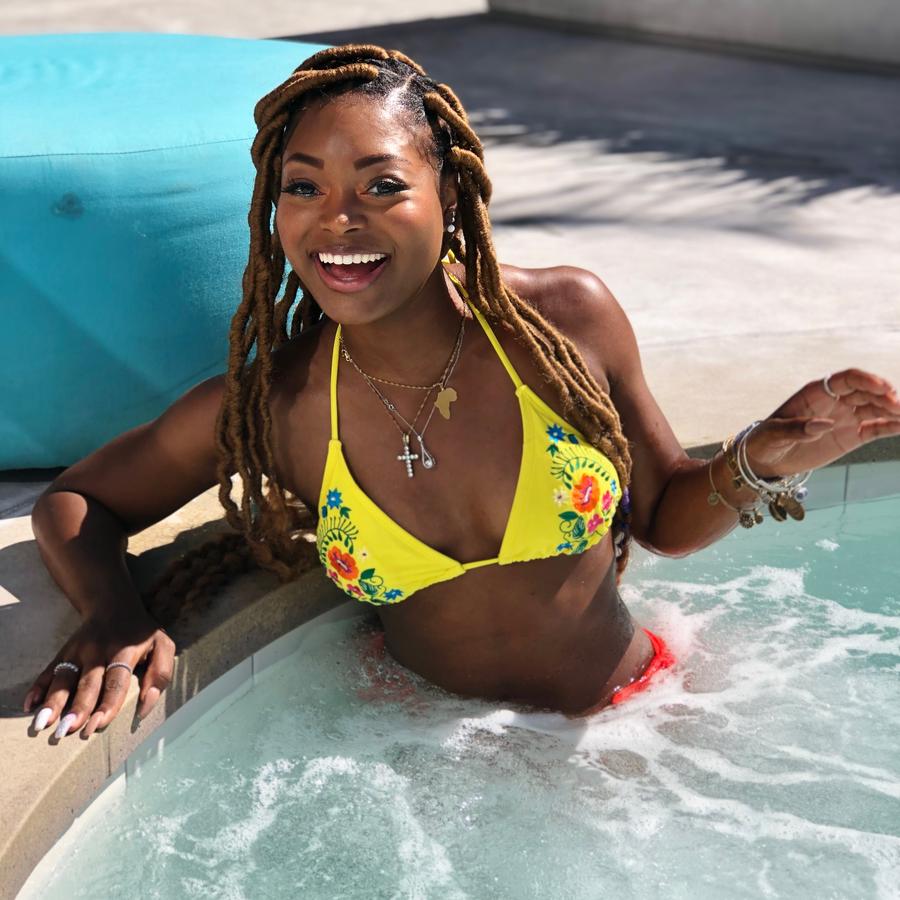 Protective Styles for the Win
It's no surprise that protective styles are a vacay go-to. You don't have to worry about doing your hair when you wake up or messing it up when you take a dip. They're cute and care-free. Not to mention, they are versatile -- put them in a bun, half-up/half-down, a braid, whatever your heart desires.
The upkeep only requires 5 things:
a toothbrush (a.k.a. edge brush)
A silk/Satin scarf. 
Refresh scalp and hair by spraying directly with the Heavenly Hydration Hair Mist, then follow up with a dab of the Step 3 oil onto scalp. Finish it up with a little bit of gel and lay 'dem edges down for a polished look. Don't forget to wear your scarf to bed!
Gel and Leave
Leaving without the DD Gel is a no no. I know what you're thinking, "How am I supposed to bring that big 'ol tub of gel with me on that plane?" Boom! Get a travel size container and fill it with the gel. That's not enough? Fill two! You want definition? You want them edges laid? You can't leave without that Gel! Use it to touch up flyaways and frizz, lay your edges, and achieve a voluminous yet defined wash n' go.
Sunny Delight
The sun can be relentless! We're here for a sunkissed glow but not the dry hair it brings with it. Mix the sun with salt water or pool water, and those ends are done for. Plan to rock your natural curls while on vacay? Make sure to use the Step 2 Styling Creme , it's a heat protectant and a moisturizer. The Step 2 acts as a barrier to the water and the sun, extending the life of your hydrated curls for as long as possible. Be sure to bring the step 2 with you to the pool/beach to reapply when needed. 
Fun fact: heat protectants aren't just for styling tools, the sun is super hot too and typically is shining down on your hair for longer. 
What makes traveling with Naturalicious so great is the fact that all of our products are multitasking. When you're on the go it's about getting the job done and having time to enjoy life. That beach bag isn't complete without your travel clutch! See you in the water!