THE A TO Z FOR NATURAL HAIR CONDITIONS

Ever catch a case of thinning hair, hair falling out, stunted hair growth, or a dry, itchy scalp? 
First of all, let's get one thing straight, y'all - black hair is not difficult to maintain! It flourishes when you use natural, clean products that are free from toxic chemicals and parabens that can damage your crown.
But we get that with the endless amount of natural hair products on shelves, it can get hella confusing.
For many years a lot of us believed the hair products we used religiously were helping us and were healthy for us, but we collectively started to do our research and learned that this was not the case. 
In fact, one study found that 78% of hair products marketed to black women contain harmful ingredients. 
You may remember how our founder Gwen decided to go natural and ultimately start Naturalicious after watching Chris Rock's documentary, GoodHair.
That documentary showed us that some of the products we've been putting in our hair for years can literally dissolve an aluminum can!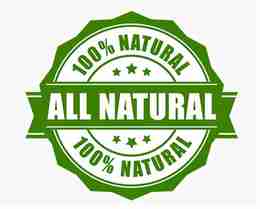 Thankfully, Naturalicious products are natural (of course) and actually nourishing to your hair.
Not only does Naturalicious exist to provide safe, healthy products; we cut unnecessary time and frustration with natural hair.
And just to let you know, we don't experiment with harsh chemicals or on cute bunnies AT ALL. To check out the ingredients in our product line, click here. 
For example, unlike most cleansers, our Moroccan Rhassoul 5-in-1Clay Treatment (Step 1) is a natural detoxifying and clarifying treatment that gently removes any trace of silicone. So no need to worry about anything building up on your hair. 
It also infuses moisture to nourish your hair… without the sulfates and other harmful ingredients most store-bought products have.
If it's moisturized, naturally defined & healthy curls you're after then get you some of this Moisture Infusion Styling Creme (Step 2) boo. 
Each bottle is loaded with sunflower oil, shea butter, and vitamin E to quench and protect your hair from split ends, shedding, heat damage, and more. The result? Curls that are juicy and styles that last FOR DAYS!
Or maybe you're experiencing some hair loss that's unrelated to a serious health condition? In which case we highly recommend you get some Naturalicious Spanish Almond Regrowth Oil.
It's a lightweight treatment oil that does a great job at sealing in moisture as it gently and naturally helps hair regrow. It's for everyday use, with results seen in as little as 30 days.
Girl, I promise, you won't regret trying out our products sooner instead of later. 
If you're ready to break up with your mane woes, you can stock up on these staples by shopping our range of products on our website. 
If you're still on the fence about buying our full-size products, we also have sample sizes available for all of our products! Just select the "2oz Travel Size" option for any product you'd like to try.