SHOW UP LIKE A BAWSE: JONNELLE BIRD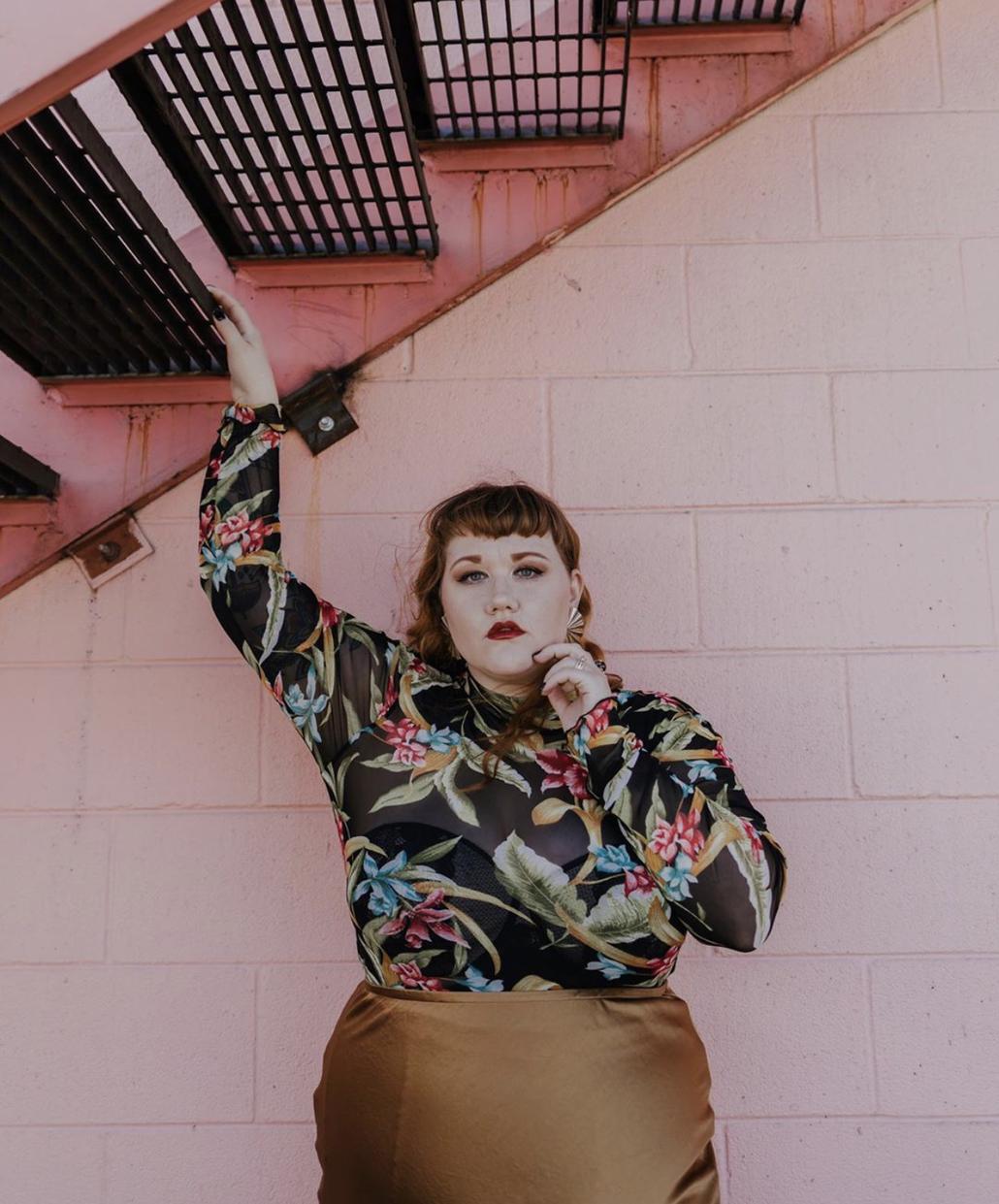 This Women's History Month we're honoring badass women in our community by sharing their stories and shedding light on what makes them so bawsey, because nothing's better than the support of your fellow lady bawses. 
To start us off we're talking to someone you may know as our Operations Lead, Jonnelle! By day she keeps the team on our p's and q's, while simultaneously facilitating strategic planning to scale the business. By night (and weekends) she's running her fashion and lifestyle brand called jonnellebird. 
After knowing Jonnelle for a week you will realize she is one of the most determined, strategic, and forward thinking people you will ever meet. She has fashion sense out of this world, turning silk belts into stylish bow scarves, AND mixing prints like only the most fashion forward Italian designers can. But the most noticeable thing about Jonnelle is her extraordinary confidence and self love. It's so apparent it's contagious - you can't help but to take a page out of her book and begin writing your own. 
I had the opportunity to steal her away from her busy schedule and take a closer look into jonnellebird. Here's what she had to say:

Q: What is jonnellebird?
Jonnelle: Jonnelle Bird is what I call my fashion and lifestyle brand. I promote body positivity and confidence through a mix of styling, modeling, and blogging. 
Q: Why did you start your fashion and lifestyle brand, jonnellebird?
J: I have always loved fashion and had a talent for curating styles in a way that communicated my unique perspective.  Throughout the years, I have helped friends, family and others shop, style and make wardrobe decisions. That feels like the perfect transition into being a stylist, right?!  Wrong! At the time, I never really thought of fashion/styling as a career path, and instead went to school to be a packaging engineer. 
Fast forward... after 8 years of being an engineer, I was laid off due to corporate downsizing; a blessing in disguise!  
As I navigated unemployment, I took time to immerse myself in the Detroit community and experiment with who and what I wanted to be and do next. On that journey, I started attending a bunch of networking events. At these events, everyone commented on my style and started to ask if I was in the fashion industry.
Ultimately, I was inspired to turn my passion into a company called jonnellebird. I envision jonnellebird as a way to connect with other women and help them curate a wardrobe that focuses on maximizing their confidence, body positivity and self love by embracing exploration and empowerment.  I am also inspired to share a message that size does not define beauty (or really have anything to do with it). Beauty is finding inner confidence and living authentically!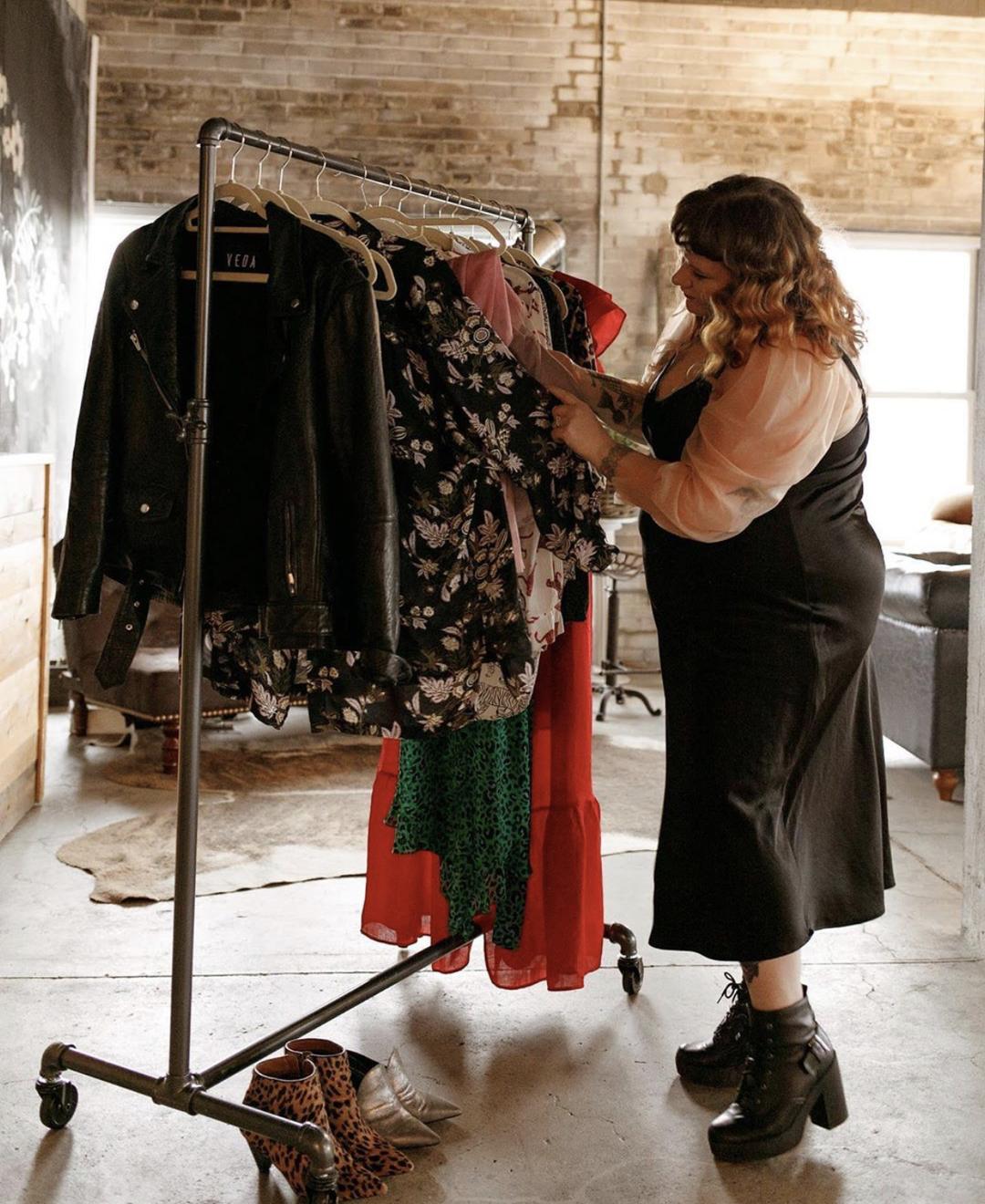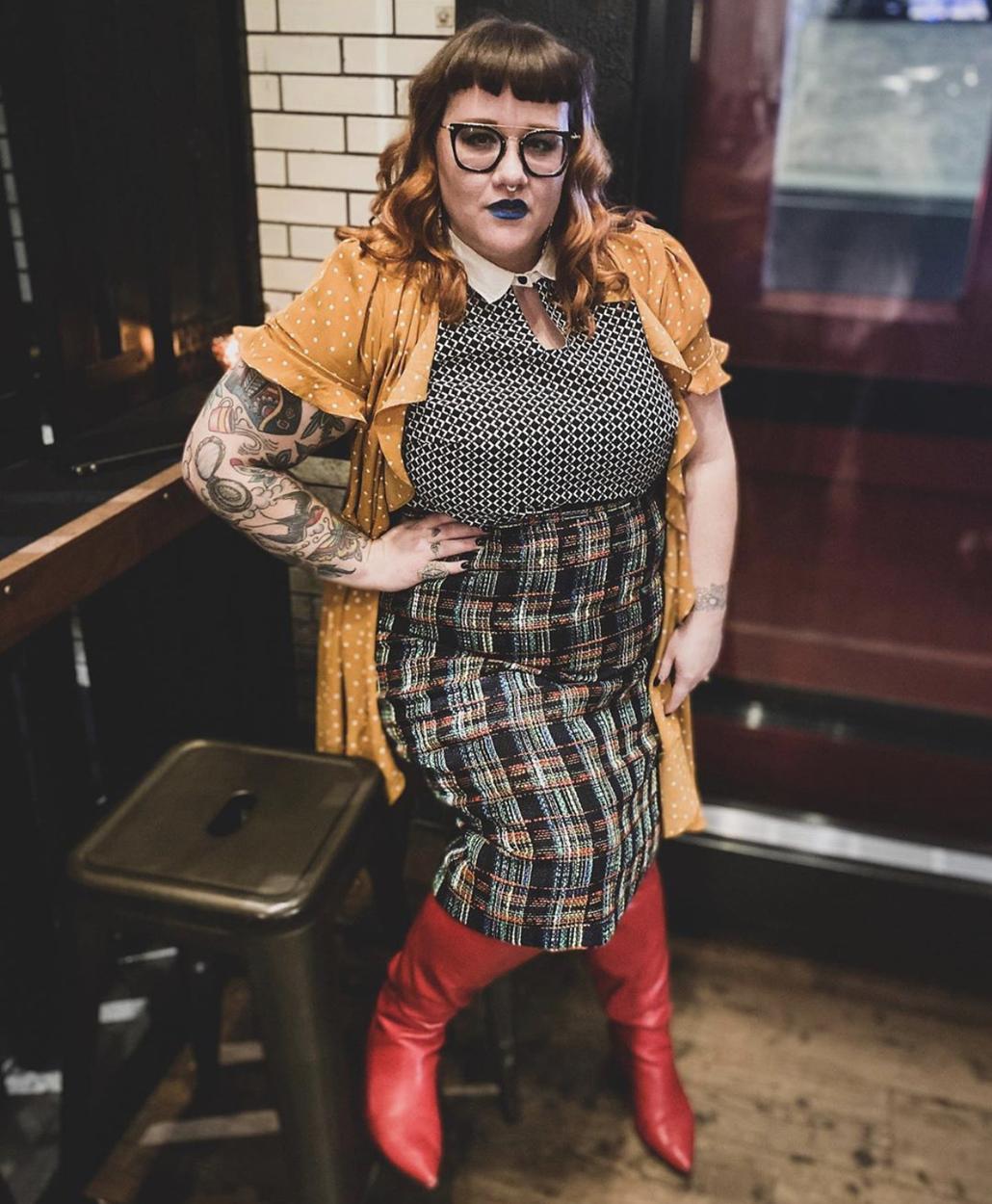 Q: Were you always this bold and self-assured?
J: No, I've always been a plus sized woman, or fat, whatever you want to call it, I don't really care. Since I was a kid I've always been bigger than those around me and was targeted for my weight. My experiences with boys made me feel less than. I was confident in my intelligence and personality, but not in body/appearance. Finally being able to leave my small country town, where I didnt fit the norms, I was suddenly exposed to the diversity of the world while in college. 
I saw so many people that looked different and walked to the beat of their own drum that I started to find my sense of self.
We all have a place. You just gotta find your tribe. Once I figured out what worked for my body it became irrelevant what others thought of me and more about how I feel. Am I doing the things every day that make me most confident and proud of myself? That individual style allowed me to express myself and helped me build my confidence, but it's a continual journey. 
There are going to be days where you are not confident. There are days I look in my closet that I've curated as a stylist and hate everything. When I'm in those days I often tell myself: You are not perfect and (important to note the use of "and" vs. "but") you are beautiful no matter your size; you have the right to share as much (or as little) of your body as you want and what you do/wear is for YOURSELF, to feel the best you can. Do you, girl!   
There are going to be days where you are not confident. There are days I look in my closet that I've curated as a stylist and hate everything. When I'm in those days I often tell myself: You are not perfect and you are beautiful no matter your size; you have the right to share as much (or as little) of your body as you want and what you do/wear is for YOURSELF, to feel the best you can. Do you, girl!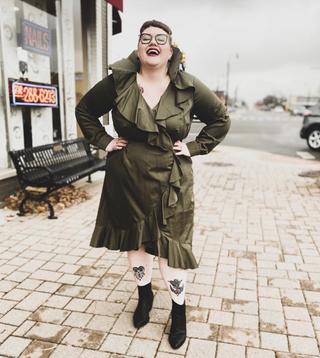 Q: What advice can you give others who seek to have this same level of confidence?

J: It's a self reflective journey. Do the work in finding what makes you feel confident. What are the things that trigger you to make you feel less than? There will always be those external forces to bring you down and you have to find a way to combat that internally. Invest in the things that make you feel confident. 
Tips I give my clients: 
1. Identify the clothes that make you feel most confident. When you feel yourself slipping, put those clothes on and sit in that feeling.
2. Get happy. Identify a song you love to sing and dance to and get yourself out of that headspace. 
3. Identify the source of your negativity. Is it body dysmorphia, an outside source? Learn to recognize when it's starting to happen and grab onto the tools you've found to help you feel confident again.
4. Do things that put you outside of your comfort zone. Pick an outfit that accentuates the thing you hate most by wearing that out in public you'll realize some people will be like yes girl and some people will give you looks. The world didn't end. The only thing that happens in this situation is that you gain confidence. Confidence will wear the outfit. People will love the outfit BECAUSE of your confidence. 
5. Who cares? Like really, are they going to be kept up at night because you wore a certain outfit? I can guarantee you they're not. And if they are, it's because they liked it.
6. Understand that it takes time. As long as it took for you to build the belief system you have of yourself, it will take time to start breaking these negative thoughts and patterns.
It's a mindset thing. It all boils down to internal work and self talk. I had the realization that people already know I'm fat, so why try to hide it? Why not just bask in it and do what I want anyway? Recognize that societal norms are a bi%$#. You can't win. So do what makes YOU happy. I took my body back. As a stylist you would think trends and shapes determine my work, but I'm more concerned with how the clothing makes my clients FEEL. 
Q: What does International Women's Day  mean to you?
J: A time to reflect on where women were and what women have accomplished to date. In some ways it really shows how far we've come, but it also exposes the gaps that still exist. It's a chance to celebrate together the power of being a woman and the value that we bring. It allows us to create a plan on how to move forward. How do we evolve and make sure we make the world better for future generations? 
It's also a great time to engage allies (men). At my last job I worked on a women's development council, and what we found was that we can't make change without men being our ally. It's important to recognize the role they play. It's also important to be aware that though, as a white woman, while I would statistically make less than men, women of color make even less. The renewed focus on intersectionality and intersectional feminism is critical to evolving and elevating our understanding of how issues impact different groups of people in different ways.  It is complex. Multiple intersections exist. There is not one solution. What is clear is that we must unify and organize to create the social impact and change we want to see to achieve equality - International Women's Day is one day we come together & focus on this, so that every day we make progress.
Q: How does working at Naturalicious tie into your passion?
J: Naturalicious has a similar mission through hair. Because I am in the lifestyle, beauty space Naturalicious fits seamlessly into that. It allows me to take my background as an engineer and combine it with my love of beauty and fashion. Everyday I get to move Naturalicious forward, bring solutions to our customers, and be fulfilled in helping thousands of women become more confident. 
Great news Claymate! In honor of National Women's Month we have a special bundle of the month! It's all about female empowerment and self confidence - a perfect bundle for our Badass Basses! Get your bundle here.