HOW TO GET CURLS THAT LAST FOR 7 DAYS

7th day hair can seem real aspirational. Hell, 3 day hair is a struggle sometimes, but it's possible, sis.  We say it all the time here at Naturalicious: maintaining your style for days upon days starts with how you prep at night. How you take care of your hair at night sets you up for being able to spend no more than 5 minutes on your hair, and then you're out the door. 
This night time routine is universal. Use it for twist-outs, perm-rod sets, wash n' go's, etc. Start the routine the day after your wash day, as wash day is when your hair will be at its optimum hydration. 
Though the process isn't more than 5 minutes long, it both replenishes hair with moisture and protects it when you sleep, while preventing any disruption to the curl pattern. 
Here are the 4 steps to maintaining your style for days on end: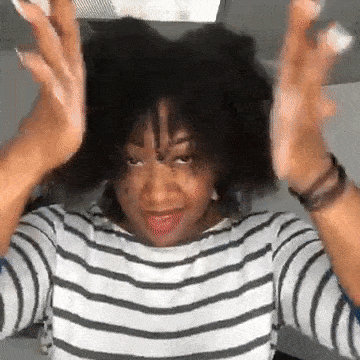 Open-Palm Method
Start with a scoop of the Step 2 Styling Creme and spread it evenly onto palms. Begin to lightly brush the ends of your hair with your palms remaining open. Smooth the product onto your roots and along any parts in your hair, without pulling or tugging on the hair. Make sure to cover any dry sections you find. This one's a game changer!
Want to see this in action? Check out the video to see Gwen show you step by step. Gwen's Open-Palm Method
Buns Up Face Down 
Once you have finished with the styling creme grab a ponytail holder and gather your hair into a loose bun with the ends tucked out. Be sure not to brush or comb your hair, just use your hands to avoid disrupting your curl definition. Keep the ends tucked out to avoid distorting the curl.
The easiest way to do this is to drop your head toward the floor while gathering the hair. This ensures that gravity doesn't work against you, and that you are able to get all your hair into the bun at once.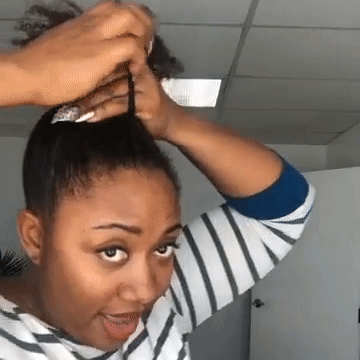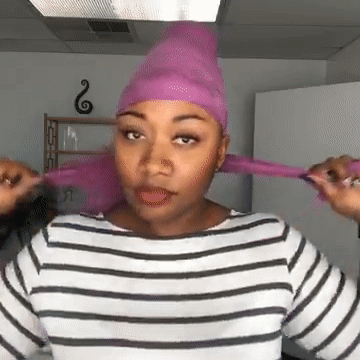 Wrap It Up
Next, take a silk scarf and wrap it around your head. Tie it snuggly to ensure it will not move throughout the night. Some of us are wild in our sleep so we have to take extra precautions! You know who you are!
The Morning After
It's time to rise and shine. Remove your scarf and your bun. Shake your hair (like a salt shaker) and let it fall naturally. Apply 3-4 pumps of the Step 3 oil using the Open-Palm Method. Feel free to pick your hair out at the roots, only if you're looking for that #bighairenergy. If not, that's it! You're ready to slay the day.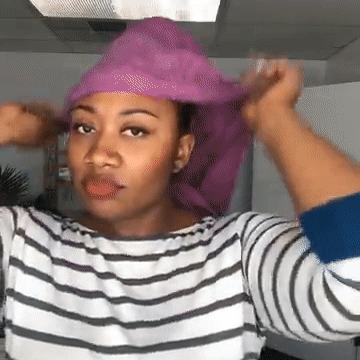 It really is that easy and quick. It's a routine you don't have to worry about being too lazy to keep it up. Some call it the busy girl's routine, some call it the lazy girl's routine. Whatever you call it, just know that even if you have 99 problems, your hair won't be one.